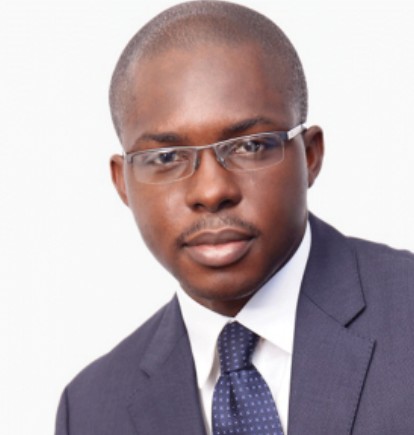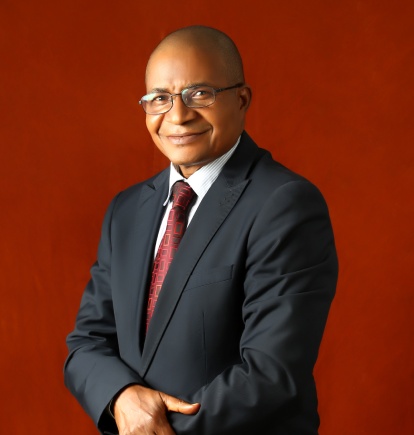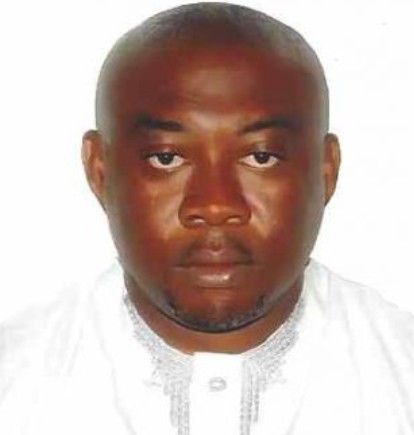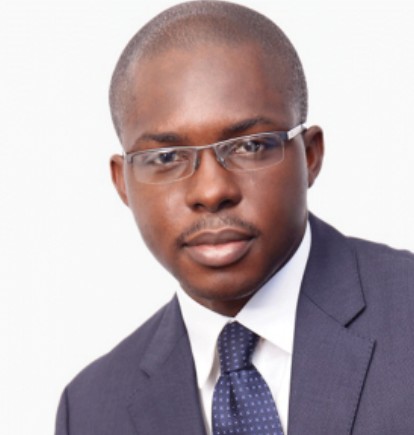 Chairman
Tope Borishade
Tope Borishade is a finance and accounting professional with extensive business experience, including serving as the Deputy Managing Director at Enugu Electricity Distribution Plc. Prior to that, he worked at the Chrome Group, where he led the corporate finance team on energy industry transactions, managed the petroleum and petroleum products trading subsidiary and managed the petroleum and petroleum products inspection subsidiary, at various times. Before joining Chrome Group, Tope worked at Zenith Capital Limited in Lagos; as an Associate and the Chicago office of Deloitte and Touch LLP as a Senior.
Tope holds a B.Sc. in Accounting from Obafemi Awolowo University in Nigeria and an MBA from DePaul University in the United States of America. He is a Fellow of the Institute of Chartered Accountants of Nigeria and Member of the Chartered Institute of Stockbrokers, Institute of Directors and the American Institute of Certified Public Accountants. He has participated in courses at the London Business School and Harvard Business School. He enjoys networking and business development.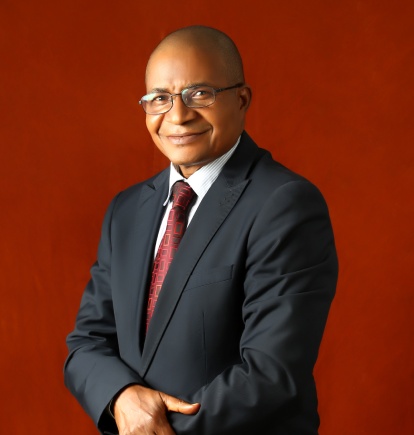 MD/CEO
Ismail Adekola Yusuf
Ismail Adekola Yusuf is the Managing Director of Inland Containers Nigeria Limited. He has over 24 years of experience in Logistics, Finance and Maritime Sector of the economy and he has also worked in Niger River Basin Development Authority, Kaduna Area office.
Ismail holds an HND in accounting from Kaduna Polytechnic, Kaduna, and an MSc. Banking and Finance from Bayero University, Kano.
He is an associate member of the Institute of Chartered Accountants of Nigeria, Certified Institute of Shipping of Nigeria.

He is also a fellow of Port and Terminal Management Academy and Institute of Chartered Administrators and Researchers of Nigeria.
Director
Emmanuel Akinmolu Jegede
Mr. Jegede Emmanuel Akinmolu hails from Igbotako, in Okitipupa Local Government Area of Ondo State. He holds a Bachelor of Science (B.Sc.) Insurance, University of Lagos, and a Masters Degree in Business Administration (MBA) specialized in Marketing from the University of Nigeria Nsukka. He qualified in 1991, as Associate, Chartered Insurance Institute (ACII) London.
He was appointed the Managing Director/Chief Executive Officer, NICON Insurance Ltd., in 2008.
Mr. Jegede also sits as a Director of many other blue chip Companies which include: Energy Bank Ghana; Nigerian Alluminium Extrution Company (NIGALEX) Limited, Nigerian Electricity Supply Corporation (NESCO), Inland Containers Nigeria Limited, Global Media Mirror Limited (publishers of National Mirror Newspapers), Newswatch Communications Limited, NICON Properties Ltd, etc. The affable ICON has received some awards of honour. They include: Good Ambassador in Public Service, by National Association of Nigerian Students, Trace Man of the Year (Insurance),by Trace Magazine, and Ambassador for Peace by The Universal Peace Federation.
He is a member of renowned IBB Golf and Country Club Abuja and Institute of Directors Nigeria.
Mr. Jegede's hobbies are: Golfing, Photography, travelling and meeting people. He is married and blessed with three children.
Director
Tochukwu Odukwe
Engr Tochukwu Odukwe is a focused, thorough and resolute professional with over 18 years post qualification experience, 12 of which have been spent in project supervision and management of multi-billion Naira contracts in the oil and gas industry.
He has successfully executed projects for high value clients like Nigeria Integrated Power Projects NIPP, ADPNL, and Nigeria Gas Company. He is a Mechanical and Production Engineering graduate of Enugu State University.
Director
Fred Udechukwu
Hon. Fred Udechukwu is a (2nd Class Honours Upper Division) graduate of Economics, University of Ife (1980). He holds a Master`s Degree in Economics of the University of Lagos. He also holds a certificate in Project Management from Arthur D-Little Management Institute, Cambridge Massachusetts, USA (1994).
Hon. Fred Udechukwu started his banking career in the Nigerian Industrial Development Bank Limited (now Bank of Industry) in 1981 as an Investment Executive rising to the rank of a Controller. He went into Commercial banking from 2003-2006 and retired as a General Manager. His banking career spans of 25 years.
He was the pioneer Executive Secretary of the Nigerian Association of Small and Medium Enterprises and was a one time Commissioner of Finance, Anambra State (2000-2001), the post he resigned on principles.
Director
Anthony Iju Nwabunike
HON. IJU TONY NWABUNIKE is an astute, sterling and passionate professional who has brought these qualities to bear in the Freight and Forwarding. Political, Social and Oil sectors.
He is versatile in the business of Freight and Forwarding with over twenty-seven years of progressive experience in the industry, serving alongside three presidents as the Secretary General of ANLCA (Association of Nigeria Licensed Customs Agents) from 1999 – 2004. He ensured regular monitoring and implementation of necessary corrective measures in the operations of the maritime industry. He improved the tenets of professionalism in Freight and Forwarding activities at the Nation's Port.
He is a graduate of Business Administration and Management from the Institute of Management and Technology (IMT) Enugu State. He also obtained a Bachelor of Science degree in Political Science from the Prestigious University of Nigeria, Nsukka, Enugu State and has bagged various Certificates in the Oil and Gas, Logistics, and Maritime sectors.
He has a diversified skill set covering administrative support, client relations, human resource and project management and as a C.E.O., he is a hands on executive officer known for strategic and focused approach, with extensive accolades for limiting risk, creating lean teams and establishing creative strategies for optimizing internal operations, financial returns and external customer service and output. With his wealth of experience in the maritime industry, he was able to improve on the operational standard for CUSTOMS ASYCUDA PROJECTS.
He is multi faceted, efficient and reliable. With his excellent communication skills, he was elected into the office of the Board Chairmanship of Council for the Regulations of Freight Forwarding in Nigeria (CRFFN) which was established by Act16 of 2007.
He won the best clearing agent of the year 1999 (MARAN). He was awarded the Most Enterprising Shipping Agent in 2002 due to his discipline, diligence dedication and contribution to the maritime sector.
He is presently a Member, Board of Trustee (BOT), (Association of Nigeria Licensed Customs Agents, ANLCA). PROFESSIONAL COURSES • Maritime Diploma in National Institute of Shipping "Fellow" "F.INS" • Chartered Freight forwarder- Council for the regulation of freight forwarding in Nigeria (CRFFN) • Executive Member – Academy for Entrepreneurial Studies, Nigeria PROFESSIONAL MEMBERSHIP • President –Total Eradication of Sharp Practices in Nigeria Ports (T.E.S.P.I.N.P- NGO) • Pioneer Chairman of the board (Council for the Regulation of Freight Forwarding in Nigeria, CRFFN) • Secretary General: 1999 – 2004 Association of Nigeria Licensed Customs Agents (ANLCA Head Quarters) Apapa. • Chapter Chairman -1996-1999 (Association of Nigeria Licensed Customs Agents, ANLCA) • Secretary: 1999 Constitutions Review Committee, Association of Nigeria Licensed Customs Agents (ANLCA) MARITIME APPOINTMENTS • Member of Presidential Committee on Ports ASYCUDA PROJECTS • Member of World Cargo Alliance • Member of FIATA (International Federation of Freight Forwarders Association) • Member, Board of Trustee (BOT), (Association of Nigeria Licensed Customs Agents, ANLCA) COMPETENCIES •
Director
Hassan Dantata
Hassan Dantata is presently the MD of FEPCO (Fertilizer Processing Company). A graduate Internal Business from the University of Florida and a Master's degree in Management. He sits on the board of several companies and he is a member of Edarah Company for Management (LLC) Kingdom of Saudi Arabia.
Director
Osita Chidoka
Osita Chidoka obtained his undergraduate degree from the prestigious University of Nigeria Nsukka and a graduate degree from George Mason University, U.S.A.
He holds a graduate diploma from the National University of Singapore and Certificate on Global Strategy from Oxford University, U.K. He was the Chief Executive Officer of the Federal Road Safety Corps from 2007-2014 and a former Minister of Aviation of the Federal Republic of Nigeria.
He is an Officer of the Federal Republic [OFR] and a recipient of the National Productivity Order of Merit Award [NPOM]. He is currently the Chairman of Kadochi Investment Management Limited, a diversified investment holding company and also a Non-Executive Director of Guinea Insurance Plc.
Osita Chidoka is a member of the Obosi Traditional Council & Cabinet and holds the title of Ike Obosi. He is married to Chidinma Chidoka and they are blessed with children.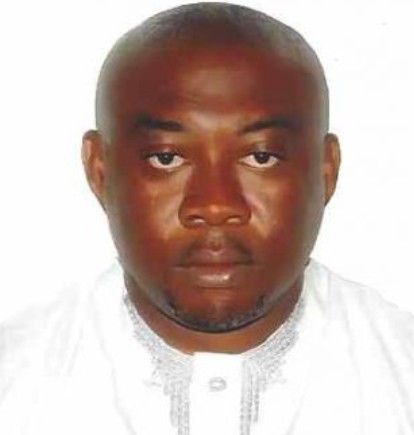 Director
Engr. Adigbara Bombey
Engr Adigbara Bombey is a 1997 graduate of Enugu State University of Science and Technology,with second class honors in Computer Engineering,
He is a very experienced Electronics Instrumentation and control Engineer with over 19 years experience in down stream oil and gas projects.
He is presently a Senior Project Manager with Chrome Oil Services Limited and has managed and delivered several projects in this capacity. He is a member of Nigeria Society of Engineers.
Director
Ikechukwu Okpala
Mr. Ikechukwu Okpala is the Chief Operating Officer / Executive Director of Chrome Group. A seasoned Investment Banker, Mr. Okpala has over 18 years experience in the Nigerian financial markets. Prior to joining the Chrome Group, Mr. Okpala was the Chief Financial Officer of ERHC Energy Inc., a Houston based oil & gas exploration company.
Mr. Okpala has a Bachelors Degree in Business Administration from California State University, Chico and Master Business Administration ( Marketing).
Director/HOD (Freight Forwarding)
Chuka Offor
Chuka was formerly a client service manager at Citi Group, a financial services company. He was responsible for identifying and executing key relationships with customers as well as offering holistic needs analysis and consultation to key clients in portfolio management as well as taking ownership of all categories of customer service matters.
He joined Citi Group, from GLC where he was an Assistant manager in Budapest, Hungary.
He was responsible for the development of strategies to increase awareness of conference and training. He also introduced innovative systems and processes that had positive influence on GLC regional business performance.
He graduated with BSc. in Business Management from Oxford Business University, U.K. In addition to this, he has received managerial trainings from the Asian Institute Management, London City College, and Harvard Extension School. He is also a member of Chartered Institute of Marketing.